Integrating community values to meet needs
The SOMAH Program Administrator recognizes the high value of partnerships with community-based organizations (CBOs) in effectively communicating program benefits to tenants, job seekers and others in their communities.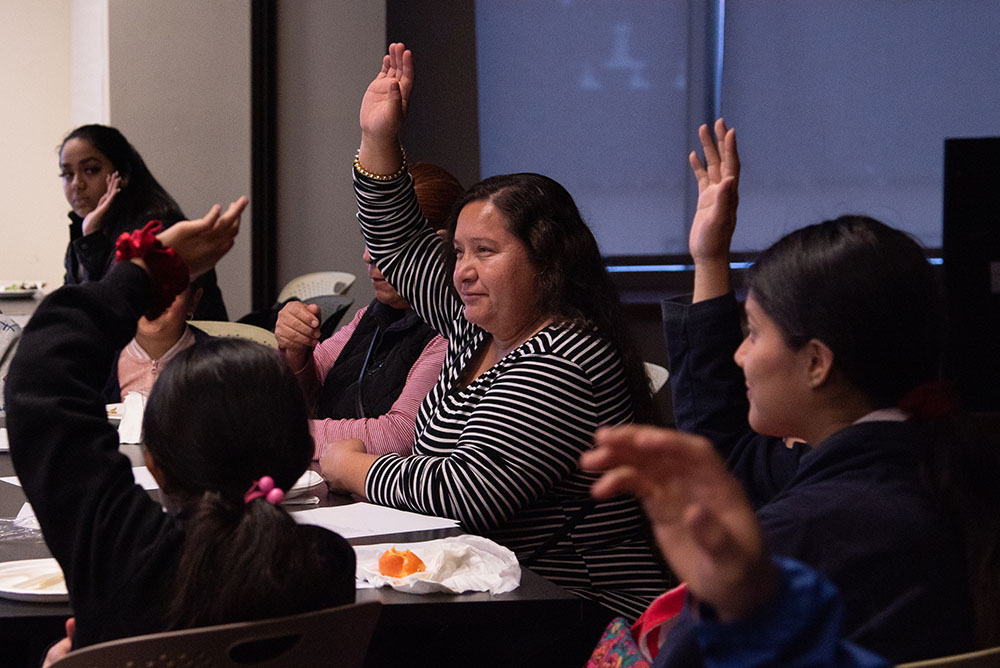 Partner With Us
Learn more about new and upcoming initiatives for SOMAH CBO partners launching soon. If you represent a CBO interested in helping secure SOMAH benefits for communities, please contact us so we can connect you with resources.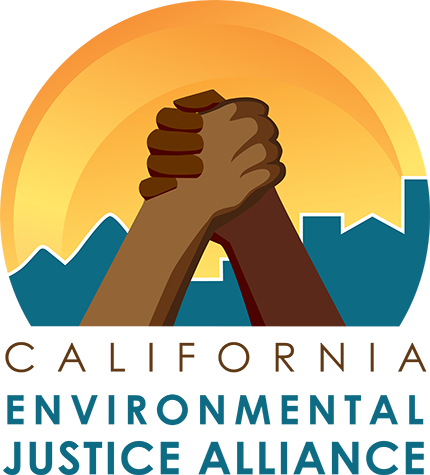 California Environmental Justice Alliance (CEJA)
The California Environmental Justice Alliance is a statewide, community-led alliance that works to achieve environmental and social justice by advancing policy solutions. CEJA represents approximately 20,000 Asian Pacific American, Latino, and African American residents in the San Francisco Bay Area, San Joaquin Valley, Central Coast, Los Angeles, Inland Valley and San Diego/Tijuana area. CEJA unites powerful local organizing of their members in communities most impacted by environmental hazards – low-income communities and communities of color – to create comprehensive opportunities for change at a statewide level.
CEJA is the coordinating organization and liaison for SOMAH CBOs. CEJA leads the development of curriculum materials, research, feedback and consolidation of CBO marketing metrics and reporting. For more information, contact somah@caleja.org.
Asian Pacific Environmental Network (APEN)
The Asian Pacific Environmental Network, serving Oakland and Richmond, brings together a collective voice to develop an alternative agenda for environmental, social and economic justice. Through building an organized movement, APEN strives to bring fundamental changes to economic and social institutions that will prioritize public good over profits and promote the right of every person to a decent, safe, affordable quality of life, and the right to participate in decisions affecting our lives. APEN has a deep local membership base and builds power statewide with Asian American voters. Its policy team focuses on advancing structural changes that make the biggest difference in people's daily lives.
For SOMAH, APEN provides community engagement and outreach to affordable housing residents in the regions it serves. It ensures the benefits SOMAH offers reaches Asian and Pacific Islander communities through local and state networks, on social media, newspapers, TV and radio in relevant languages. For more information, contact somah@apen4ej.org.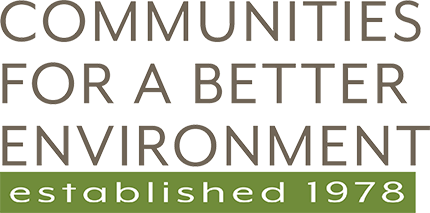 Communities for a Better Environment (CBE)
Founded in 1978, Communities for a Better Environment is one of the preeminent environmental justice organizations in the nation. Serving Southeast Los Angeles, Wilmington, East Oakland, and Richmond, the mission of CBE is to build people's power in California's communities of color and low-income communities to achieve environmental health and justice. CBE uses community organizing, legal action, scientific research, and civic engagement to empower California residents impacted by environmental racism so they can successfully confront threats to their health and well-being. CBE prevents and reduces pollution and builds green, healthy and sustainable communities and environments.
For SOMAH, CBE provides direct outreach to tenants and affordable housing providers in East Oakland and Southeast LA (including Bell, Bell Gardens, Commerce, Cudahy, Florence-Firestone, Huntington Park, Lynwood, Maywood, South Gate, and Walnut Park) to better ensure equitable access to the benefits of clean energy.
For more information about CBE and their involvement in SOMAH in Southeast LA, please contact Terez at terez@cbecal.org. For information about CBE in East Oakland, please contact Adele at adele@cbecal.org.
For general information about SOMAH, please contact somah@cbecal.org

Community Environmental Council (CEC)
The Community Environmental Council (CEC) was recognized as a 2020 California Nonprofit of the Year and 2020 City of Santa Barbara Climate Hero. Since 1970, CEC has worked to incubate and innovate real-life environmental solutions that directly affect the California Central Coast. Their current work advances rapid and equitable solutions to the climate crisis – including ambitious zero carbon goals, drawdown of excess carbon and protection against the impacts of climate change. Their programs lead to clean vehicles, solar energy, resilient food systems and reduction of single-use plastic. Learn more about why CEC is one of only five nonprofits in Santa Barbara County to have the highest possible ratings on Charity Navigator and GuideStar.
For more information, contact Vania at vfong@cecmail.org.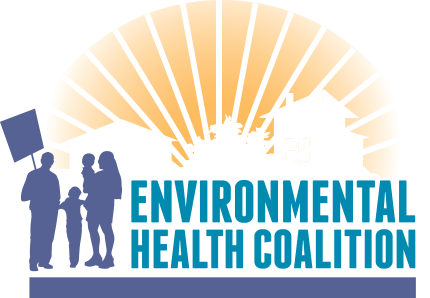 Environmental Health Coalition (EHC)
Founded in 1980, Environmental Health Coalition (EHC) builds grassroots campaigns to confront the unjust consequences of toxic pollution, discriminatory land use and unsustainable energy policies. EHC is dedicated to achieving environmental and social justice and believes justice is accomplished by empowered communities acting together to make social change. EHC supports broad efforts that create a just society and fosters a healthy and sustainable quality of life. Through leadership development, organizing and advocacy, EHC improves the health of children, families, neighborhoods and the natural environment in the San Diego/Tijuana region.
EHC's SOMAH activities include workshops and trainings for housing owners and community leaders. This includes in-depth, skills-building trainings for community members looking to take a bigger role in building awareness and support for SOMAH. Through targeted outreach and engagement, EHC aims to ensure EJ communities throughout San Diego gain access to the full benefits of solar, including access to renewable energy, reduced utility bills, job training opportunities and economic development.
For more information, contact Kelsey at kelseyg@environmentalhealth.org.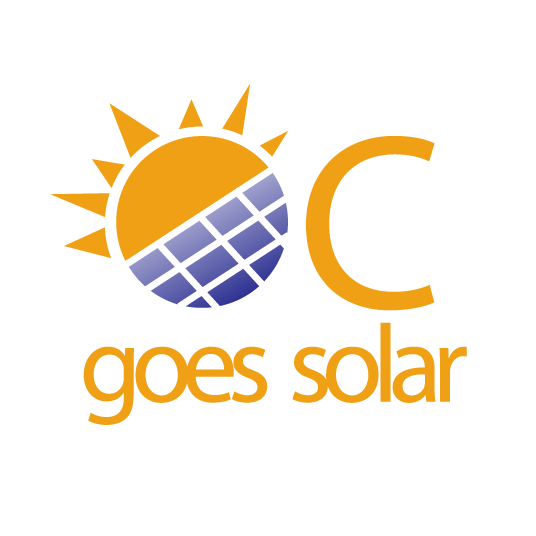 OC Goes Solar (OCGS)
The OC Goes Solar is a 501(c)3 nonprofit organization with a mission to make solar energy, energy storage and other clean technologies accessible and affordable to all Orange County residents, especially those in low-income and disadvantaged communities.
Initially, OCGS grew out of a discussion between three sustainability-minded Irvine neighbors in 2016. They discovered that many homeowners were unwilling to tackle the complex and daunting task of figuring out what they needed to know about solar energy to adopt it. They banded together to bring reliable information to their neighbors, secure a group discount and simplify the process of going solar. In 2022, after hundreds of successful projects, OC Goes Solar partnered with the City of Irvine to manage its citywide solarization campaign and connected with SOMAH to extend these efforts to multifamily affordable housing across the county.
Their work and reputation rests on their integrity and independence. They strive every day to reduce common barriers, advance equitable access to affordable clean energy and reduce harmful carbon emissions in the region. For more information, contact info@ocgoessolar.org.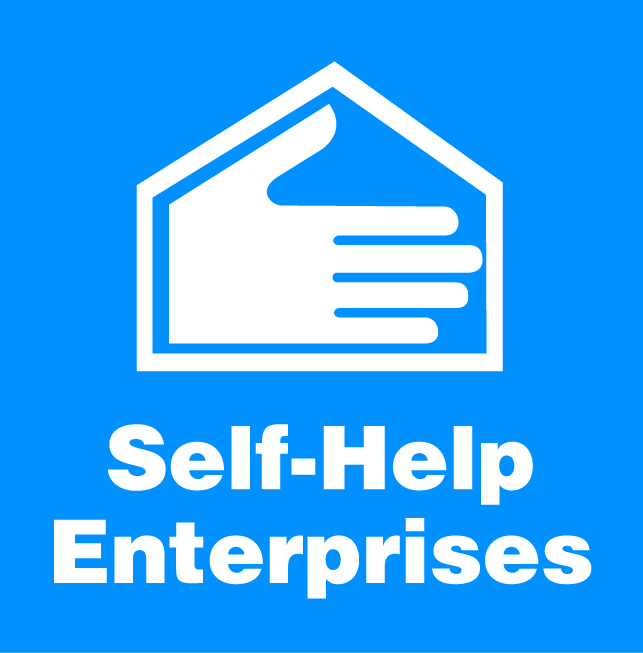 Self-Help Enterprises (SHE)
Self-Help Enterprises is a nationally recognized community development organization whose mission is to work together with low-income families to build and sustain healthy homes and communities. The pioneer and leading provider of mutual self-help housing in the United States, SHE's work today encompasses a range of efforts to build better homes and communities for farmworkers and other hard-working families.
Since 1965, SHE has helped more than 6,300 families to build their own homes, rehabilitated over 6,300 unsafe homes and developed over 1,700 units of affordable rental housing. SHE's community development team has provided technical assistance and project management for reliable access to safe drinking water, sanitary sewer infrastructure and affordable energy to more than 230 small communities. SHE's commitment to providing resources and training for individuals builds capacity of highly effective leaders in communities that also promote collaborative solutions for improving communities. These combined efforts have touched the lives of over 60,000 families, providing security and stability for families and building more productive communities.
For more information, contact Maria at mariadr@selfhelpenterprises.org.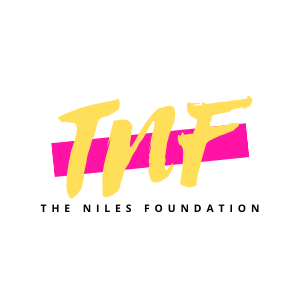 The Niles Foundation (TNF)
The Niles Foundation is a woman-led and founded California 501(c)3 nonprofit that builds equity and equality for all. Our focus is women, youth, environment, education, and sustainable projects. The Niles Foundation empowers its citizens, especially those who are low-moderate income, underserved, underrepresented, disadvantaged and communities of color. The Niles Foundations team is comprised of educators, women, creatives, and dedicated citizens devoted to the development, and economic growth of its local communities, through stewardship and community action. We love our planet & we love humans!
For more information, contact info@thenilesfoundation.org.