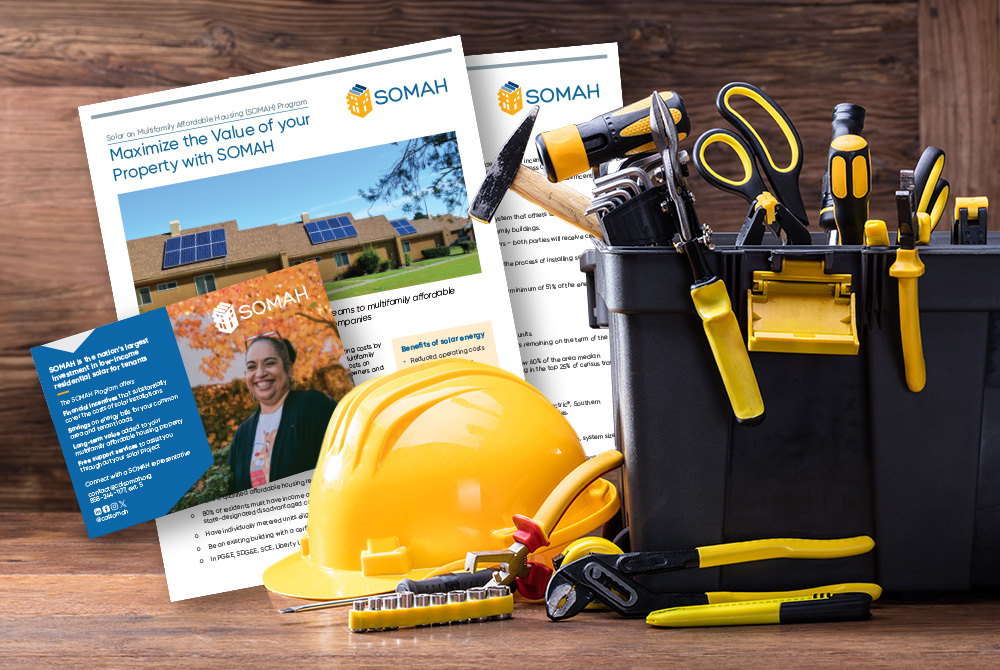 Fill your solar business pipeline
The Solar on Multifamily Affordable Housing (SOMAH) Program wants to help you grow your business across California.
This marketing toolkit contains materials you and your sales team can present to prospective customers to explain SOMAH's benefits and provides resources for further sales training.
Talking points about SOMAH for contractors
Promotional SOMAH postcard
Website template
Social media copy
SOMAH Overview slide deck
Start generating more leads for your business!
Not an eligible SOMAH contractor? Sign up for a Contractor Eligibility Training webinar or other online event to learn more.
Email contact@CalSOMAH.org for questions and comments.